Almost at the brink of the long weekend. Eeeeehaw :-D! For a change, I refused to succumb to any kind of peer pressure (
"Oh, you are not doing anything for the long weekend"
followed by a weird look) and have decided to sit at home for all three days. And I am actually looking forward to it :-D. A lot :-D!
However, I doubt there are other similar-thinking souls around. If you are one of them, here are some things you can do whenever you can spare time from eating and sleeping! I know all the reviews here are old news - if you missed on any of it, do it :-)!
Omkara:
I watched the movie. I was not bowled over by it (I can never be bowled by movies which are depressing and this movie sure is depressing with almost all lead characters kicking their various buckets at the end). It is a very well made movie though. Watching the movie is upto you. However, do, do, do listen to the
music
! Every song in that movie is worthy of repeat listening. I become more obsessed with the music the more I listen to it. Now I am onto the
"decipher the lyrics"
stage for the non-item songs. I like the saccharine
"jag ja re gudiya"
song A LOT - you can almost
hear
the love in the song. The two jataaak songs have me tapping my foot involuntarily. All the slow songs have wonderful lyrics. Yes, I am in a state of musical bliss!
Sillunu oru kadhal:
I think of late its been the duty of every self-respecting Tamil-music listening blogger to rave about the music of this movie :-). Like with all A R Rehman music, it took me a while to get used to and start liking the
songs
. However, the New York song is a winner from the word go! ARR has sung it awesomely well and every listening prompts me to listen to it once more. Most of the other songs are good too - but the New York song has warranted special repeat listenings all by itself.
Golmaal:
This was a movie I went to with absolutely no expectations. Basically my friend K and I went for it since all the tickets for Omkara were sold out. And for a change, we got lucky (you should know that past
"lets watch the movie just like that"
movies included massive I-will-never-recover-from-it headaches like
I Heart Huckabees
and
Joggers Park
). This movie was good fun! It was absolutely logicless but the lead actors were having so much fun that it was impossible to not join in and laugh. Sometimes, even the not-so-funny jokes were elevated to higher levels by the spirited performances. Worth one watch for sure. Perfect for a rainy afternoon when you need some cheering up.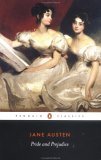 Pride and Prejudice:
Nothing I say can ever express my appreciation for this book enough. I have read it many, many, many, many times now. I finished reading it yet another time just day before yesterday and it felt good. I read all the dialogues with greater concentration than before. Were Victorian people really able to come up with such gems on the spur of the moment? It is such a treat to read! I guess though that this book will appeal to female readers more.
Sloppy Firsts:
Yup this is the book by
Megan McCafferty
which
Kavya Vishwanthan
famously
"internalized"
and which caused such a huge brouhaha in the literature world. This book is a "diary" by high school attending American teenager, Jessica. I must tell you, I cannot identify with most of the situations Jess faces. I might have gone to high school on an entirely different planet for the number of similarities I can see. Are high schools in India and the USA really so different? Nevertheless, it's interesting to take a peek into American high school life (the reviews tell me that the experiences American high schoolers face are more or less similar). Again, due to its very subject, this book will appeal to female readers a lot more.

Fried Green Tomatoes at Whistle-stop Cafe:
I chanced upon this book by Fannie Flagg in the library. The library had a display of books made into movies and this was one of them. I picked it up on an impulse - I guess the whimsical title made me curious. And
wow
! Really, this is one of those awesome books which pull you right into the world it is set in. Everytime I closed the book I had to reorient myself as to my actual location. Again,
wow
! I simply loved reading the book.
I can write about many, many, many more things to do on a "sitting at home" day. But reading other people's lengthy blogs isn't one of them. So I shall stop now :-).
Again, eeeeehaw, its Friday :-D!